Subdivision entrance signs – what you need to know
Our subdivision sign experts at Best Sign Monuments have manufactured and designed custom monuments, metal works and foam craft subdivision entrance signs for communities for decades. Our North Georgia design experts manufacture custom subdivision signs that serve the greater Atlanta area, and we can't wait to create your next subdivision entrance sign to meet your specifications.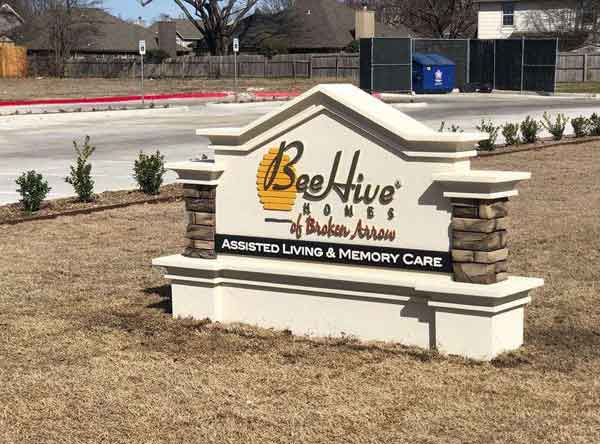 With experience designing signage all across Georgia, our custom subdivision entrance sign services offer the best quality for a competitive cost. Our process is simple and straightforward, and we will meet with you from the start to determine your specific custom signage needs and take care of your business's concerns immediately.
We have experience designing and manufacturing a number of types of custom subdivision entrance signs, including lighted monuments and wayfinding signage made of faux brick, stone, and wood in a variety of color and texture options. We possess high-quality printing capabilities to create the best graphics and designs for your subdivision's logo.
Our design and graphics experts consider both your business's brand and your subdivision's aesthetic when designing your sign models. Our experts will manufacture your new subdivision entrance signs and other wayfinding monuments in our North Georgia facility, and once they are installed in your neighborhoods, we guarantee they will stand the test of time.
Create easy-to-read, navigable custom subdivision entrance signs with our designers. Our subdivision entrance signs use complementary colors and materials to suite the brand of your neighborhood. No matter the scope of your needs, whether one entrance sign for your subdivision or a whole subdivision signage system, we'll take your ideas to the drawing board to explore all possibilities with you.
When designing your sign, we'll take the design layout into consideration, including which fonts, colors, and materials would best fit your particular subdivision. Your custom subdivision entrance sign will be wholly unique! We can even include your logo, custom graphics, or brand kit colors to solidify your brand identity to your subdivision community.
Your subdivision entrance signs will be your best chance at a great first impression. You might notice that your subdivision is located near several others, and the presence of a custom subdivision entrance sign can really help your subdivision stand out while also providing valuable direction. A high-quality, well-designed subdivision entrance sign will give your community a positive first impression of your subdivision.
We want to provide you with a subdivision entrance sign that is informative and truly beautiful.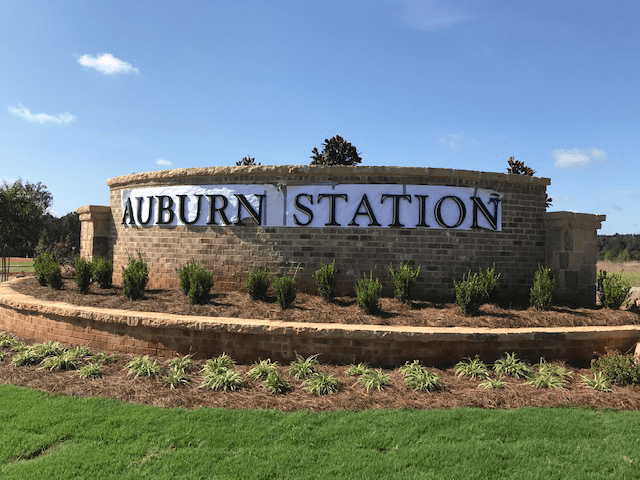 Here at Best Sign Monuments, we offer only the best: the best materials, the best designers, and the best prices for the quality you'll receive for your custom subdivision entrance sign. We have manufactured custom subdivision entrance signs made of faux stone and brick, embossed with graphics and logos, and using a full-range of colors and fonts.
We can even utilize lighting on your subdivision entrance sign to showcase your specific logo and name.
First thing's first: call today to get a quote for your custom subdivision entrance sign, and after that, the ball will be in our court. We will send you a drawing of your new subdivision entrance sign for you to review, manufacture the final design, and deliver your subdivision entrance sign right to you. On average, we can get your custom subdivision entrance sign to you in about a month.
Best Sign Monuments can provide your custom subdivision entrance sign and any other wayfinding or entrance signage you may need for your community or neighborhood, and have experience working for different clientele, including HOA and developers, and in a number of locations. We are experienced in the design of new subdivision entrance signs as well as the refurbishing of more dated subdivision entrance signs. No matter what, our goal is to improve your subdivision's image.
With Best Sign Monuments, you don't have to sacrifice aesthetics for function for you custom subdivision entrance sign, or vice versa! Your subdivision entrance sign will play an important role in both wayfinding and the overall visual appeal of your subdivision.
Your subdivision entrance sign is something to invest in. By using high-quality materials and the best design talents for your entrance sign, your subdivision can reap some amazing benefits, such as a lowered risk of collision of motorists, improved overall aesthetics of your subdivision, identification of a definitive border of your subdivision from that of neighboring subdivisions, increased property value, and education of visitors and the community.
Look no further to have these needs met in your next custom subdivision entrance sign! With Best Sign Monuments, you have found your best source of local, custom subdivision entrance signs and we can't wait to begin designing for you. We can manufacture all of your subdivision signage needs and help you create a uniform and clean appearance for your subdivision as it expands. You can count on our design experts to improve the appearance of your subdivision, and can promise you'll have a great experience from the beginning of the design phase to the final installation of your custom subdivision entrance sign.
As more and more subdivisions are under construction everyday, it is getting increasingly difficult to know what to do to help your community stand out. Best Sign Monuments' custom subdivision entrance signs takes care of this by designing eye- catching entrance signage that captures the essence of your community. With a new subdivision entrance sign designed with care and consideration of your specific community in mind, your subdivision will be sure to stand out.
Your new subdivision entrance sign will protect your brand and project an image of dependability and stability of your community to all who pass by while entering and exiting. You will never feel the urge of embarrassment toward your community if you were to invite over some coworkers, friends, or in-laws. Instead, you can feel confident in the first impression your subdivision gives off to newcomers.
You also have full capabilities to customize your subdivision entrance sign. Whether your goal is to provide direction or present a lovely indicator for the community, we have the expertise to meet the goals you have for your custom subdivision entrance sign.
---
---
As you commute and pass by other communities this week, ask yourself which subdivisions stick out to you, and why? Which subdivision entrance signs catch your eye, and what did you like about them? What impression did you receive about that community by seeing their subdivision entrance sign?
As you begin to think about what you would like in your own sign, remember what caught your eye and we will help you bring your dream subdivision entrance sign to life!
---
Check out our 16 page completed sign monument portfolio with hundreds of completed sign examples!
---
Our team is a collaboration of artists with decades of experience in the dimensional signage and sign monument industry. Your Residential Signs will be designed and suited to your needs. Let us brand the individuality of your subdivision.
Are you interested in signage for your new property development? Get A Free Quote! Our sign products arrive fully assembled, ready to position in place.
Our focus is to design, produce, and deliver the Best sign products.
Our goal is to make you look your Best, and to save you unnecessary expenses.
We offer personal service, creativity and value.
Our custom sign solutions provide a sense of distinction.
With over (2) decades of nationwide success, we will make You Look Your Best!