Multi Tenant Monument Signs: From Clean and Simple to Vibrant and Full of Color
Looking for signage that promotes each of your tenants equally? Look no further.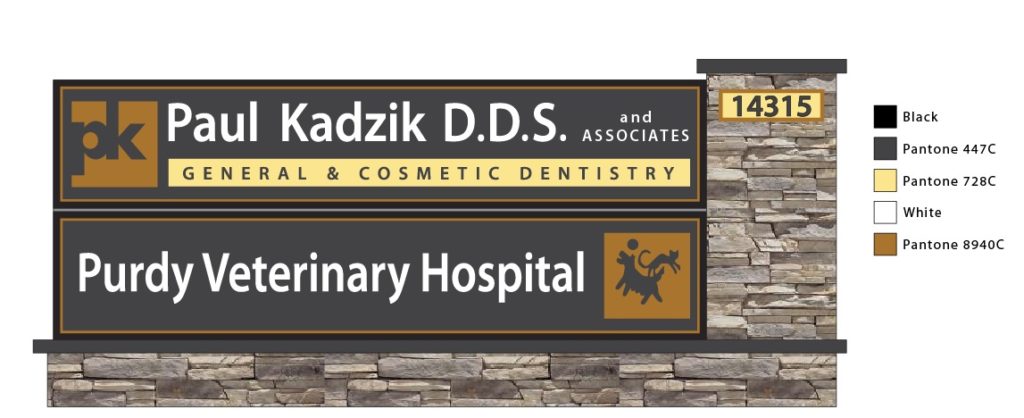 Multi tenant monument signage is the perfect solution for retail, industrial parks, office buildings, and any other development housing multiple businesses. A multi tenant monument sign is designed to promote their numerous tenants equally in the most flattering light, and will provide both helpful wayfinding services for customers as well as acting as advertisement for the businesses they showcase. With a variety of styles, shapes, and materials, Best Sign Monuments is prepared to design the perfect multi tenant monument sign to suite your development's unique needs.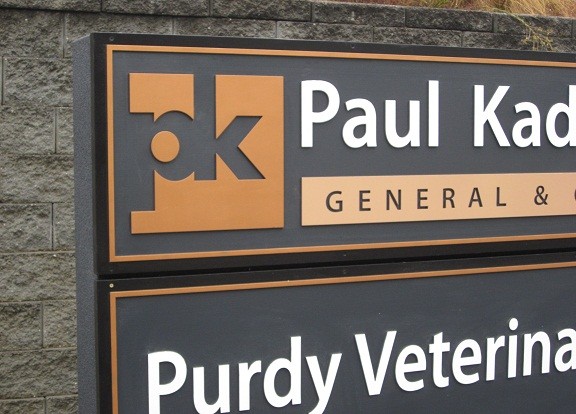 Who benefits from having multi tenant monument signage?
Multi tenant monument signs are the perfect solution for retail locations with a number of businesses, office buildings housing many firms, or commercial properties with a number of tenants in one location. With removable panels perfect for changing businesses, these large, freestanding monument signs give the same amount of space to each tenant. By displaying names or logos so clearly, usually at the entrance of a development, tenants are sure to receive an increase in traffic and business thanks to the advertisement nature of the multi tenant monument sign.
Not only will tenants benefit by seeing an increase in business, but a beautiful, custom multi tenant monument sign is one of the most cost effective ways the development as a whole can be elevated. A multi tenant monument sign is ideal for malls, office buildings, and other retail environments. Our multi tenant monument signs will improve the look of any shopping mall or office as well as assist businesses in their advertising efforts. Often utilizing the same design elements as the building or development, your multi tenant monument signage can use the architecture to enhance and draw upon the best features of the building.
Beautiful, sleek multi tenant monument signage that displays their tenants and businesses well are sure to increase the number of customers they attract, but let us assist you in finding the perfect style to suite your development.
Different Styles for Different Purposes
Most multi tenant monument signs will list the name of the of the building, business, and tenants, along with the address. These monument signs act as helpful visual aides for newcomers who will be keeping an eye out to make sure they've arrived at the right place, and should appear sleek and eye-catching for that reason. Multi tenant monument signs are often found in retail areas, industrial parks, or in front of office buildings, but there are stylistic differences between them to serve different purposes suited to the location.
Corporate environments like office buildings and industrial parks will often use uniform colors and fonts across their multi tenant monument signs to create a cohesive appearance across an area, and allowing visitors to remain unbiased by flashy designs or colorful logos as they seek out a business's service. Perfect for a number of companies in a single location, this particular type of multi tenant monument sign limits the colors, fonts, and designs to create a clean, shared look across the property.
Another popular option for multi tenant monument signs, especially for retail businesses, is the use of the same color for the sign face to be embossed with a business's specific logo. This is an excellent solution, especially for retail stores with recognizable brands or businesses who would like to promote their brands more widely. This option still creates a very cohesive look across a property while also promoting their unique brand.
However, depending on your individual needs, this style of multi tenant monument sign might feel too limited, especially if you hope to display your full-color logo on your signage. Due to the minimalist nature of a uniform multi tenant monument sign, this might not be the right fit for businesses that wants to showcase their original branding. For a brighter option or if you are hoping for more creative leeway, you might opt for a multi tenant monument sign with full color logos. This eye-catching option for a multi tenant monument sign can often be found in retail settings, as well. The tenant panels in this particular type of multi tenant monument sign are typically computer-cut vinyl or digital prints, and can even be carved.
While considering the style for your multi tenant monument signage, consider the type of development it will be located at. Perhaps the sleek and elegant route is perfect for you if you have an office building or enjoy a clean, minimalist style. Or perhaps you would like to accentuate the architectural elements of your development with a stone or wood monument sign. This style would lend a more rustic touch to your property.
Other Key Features to Further Enhance Your Signage
One of the main goals of multi tenant monument signage are to ensure that each of their tenants receive an equal and high level of visibility, and integrating a few other key features can do wonders in improving the statement your signage makes.
Lighting options as well as rotating, digital displays are two of the features you can use to your advantage in creating eye-catching and engaging multi tenant monument signage for your development. Your multi tenant monument sign can come in many different styles suited to the location it will be displayed at, and can even have LED lighted displays to light the multi tenant monument sign internally or externally.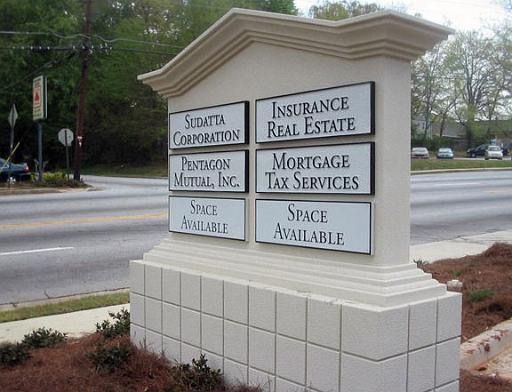 Made out of any number of materials, like brick, mortar, stone, wood, or stainless steel, and utilizing LED lighting to increase readability, your multi tenant monument sign can be designed for any purpose or to fit into any style or landscape. Most often, a multi tenant monument sign will be located at the entrance of your business or parking lot. Any of our material options are easy to maintain and durable for years to come, no matter the climate. At Best Sign Monuments, we guarantee that your custom multi tenant monument sign will be always be made using durable and sustainable materials to last for years to come. Even our LED display options will stand the test of time and continue to light your sign beautifully at a low cost.
Multi tenant monument signage will utilize features like changeable boards or graphics or electronic displays to present changing information, such as information specific to different businesses, or events or promotions. At Best Sign Monuments, we will provide you with a high- quality multi tenant monument sign manufactured using only the best materials available. Faux brick, stone, and embossed graphics perfect for full-color business logos are some of our most popular options.
If your development is slightly hidden, and especially if the businesses' storefronts and names aren't readily visible from the street, a multi tenant monument sign will help tremendously in drawing in customers. Many interested customers will pass your tenants by if they don't realize which businesses are there in the first place, but with a strategically placed and eye-catching multi tenant monument sign, your tenants are sure to see a bump in business. The advertising will take care of itself!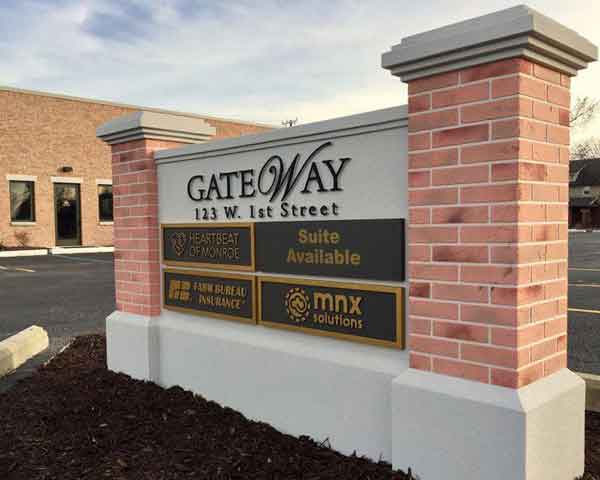 If increasing the visibility or customer base of your tenants is a high priority for you, then a multi tenant monument sign is not only one of the most effective ways to achieve this goal, but also one of the most affordable options. Before long, your community will recognize the sign and become familiar with the services offered at your development.
The presence of sleek and attention-grabbing multi tenant monument signage that effectively shows which businesses can be found at a location will prevent interested customers from passing businesses by simply because they didn't realize which services were offered there in the first place. We will help you bring your ideas to life and advice on how best to combine styles, materials, colors, and fonts tastefully for your custom monument sign.
If you already have a multi tenant monument sign suited to your needs, but are interested in improving or refreshing the signage, we would be more than happy to assist you in breathing new life into your existing monument, as well.
Here at Best Sign Monuments, our expert designers have expertise in designing eye-catching multi tenant monument signs for any type of development using a number of materials. We would be honored to partner with you and assist you in envisioning and bringing to life your custom multi tenant monument sign. We know how much excellent branding matters, and we are masters in creating the best first impression. Give us a call today to discuss your multi tenant monument sign needs!
After speaking with us about your expectations for your multi tenant monument sign, design ideas and iterations will be worked out by our expert designers and presented to you for review. Once you sign off on the perfect design, your monument signage will be manufactured and brought to life in no time.
---
Check out our 16 page completed sign monument portfolio with hundreds of completed sign examples!
Our team is a collaboration of artists with decades of experience in the dimensional signage and sign monument industry. Your project will be designed and suited to your needs. Let us brand the individuality of your company or property.
---
Are you interested in adding a multi-tenant business sign your commercial property? Get A Free Quote!
---
Our sign products arrive fully assembled, ready to position in place. We offer faux masonry
Our focus is to design, produce, and deliver the Best sign products.
Our goal is to make you look your Best, and to save you unnecessary expenses.
We offer personal service, creativity and value.
Our custom residential and commercial signage solutions provide a sense of distinction. With over (2) decades of nationwide success, we will make You Look Your Best!