We speak Budgets. We understand your municipality needs  to be upgraded in phases – over years.
We are your solution. We will make you look good, and we are the Best.
At Best Sign Monuments, we have extensive experience designing all types of directional signage, from welcome signage for a town or city, entrance signage for a business or establishment, to any other type of wayfinding signage you can imagine. Any of these types of directional signage will help individuals find their way to their destination, and can't wait to help you design the perfect sign solution for your needs today!
City-specific signage for your community
Your city welcome sign is the very first thing a visitor will see upon entering your town. What statement are you hoping to make?
Located near the border of your city or town, the welcome sign is a great opportunity to showcase special landmarks, important facts, and the overall character of your community. It is an important informational tool, and also acts as an opportunity for advertisement of the town's best features. The custom city welcome signage you create for your town will help foster the sense the community you hope to convey for a newcomer.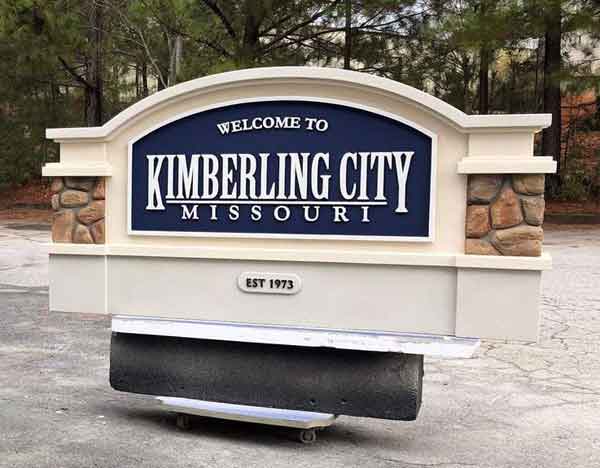 By designing your custom city welcome signage with Best Sign Monuments, you will have full control over the appearance and feel of your sign. Whether you want to have your masterpiece engraved or adorned with the city logo, you will have access to a bounty of materials, colors, styles, and ideas provided by our expert designers.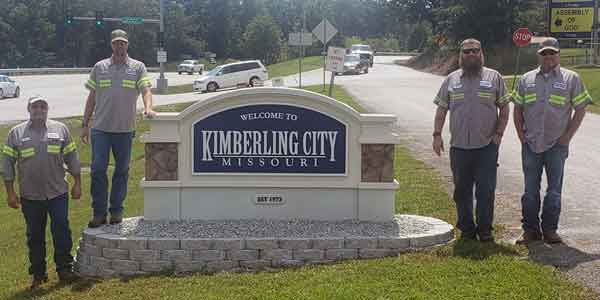 Custom city signage tends to be more eye-catching than the mass-produced, cookie- cutter alternatives. Having a distinctive sign specific to your town located right at that county line is an excellent way to create a lasting impression for visitors.
With an attractive, eye-catching sign at the city entrance, you will aid newcomers by directing their attention toward the many wonderful services, products, and features your town has to offer.
Your city welcome signage affords an opportunity for the town to advertise their best features, and it might note the town's date of foundation or the size of the population. Welcome signs for a specific town often showcases the town's crest, graphics depicting local products, or the logos of local organizations that sponsor and maintain the signage.
Wayfinding signage: an essential navigation tool for any town
A helpful and important visual cue for any city, wayfinding signage is a nonnegotiable feature when tourists and visitors come to town. Wayfinding signage is an essential aspect for all towns and cities, as it helps someone orient themselves by identifying where they are. Custom directional signage typically comes in the form of large, outdoor signs that label important services or buildings, such as Town or City Halls.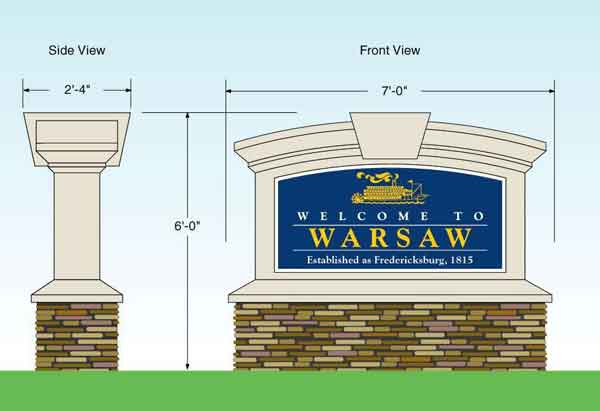 Wayfinding signage goes hand-in-hand with the welcome signage encountered by visitors upon entering a town. They provide similar functions that help people make sense of their surroundings, and both are often exterior signs denoting the civic pride of a community.
A few common examples of wayfinding signage include identification signage, such as landmark signs, donor plaques, or historical markers; directional signage, like directories (HR, 2nd floor) or junction signs (theatres 1-9 to the left; exit to the right); informational signage, universally easy to comprehend signage helpful in conveying broad information, like where a facility's restrooms are or what amenities and accommodations are offered; and regulatory signage, a proactive signage type with a clear, concise message ("Caution!" or "No Pets Allowed").
Successful wayfinding signage gets people where they need to go quickly. This is accomplished in two parts: first, you want your sign to be noticed by potential lost visitors in the first place, and having a beautifully-designed sign will solve this issue; and second, your signage ought to have clear displayed and easy to understand information on it. Wayfinding signage refers simply to the system that guides people around a physical environment by enhancing their understanding and experience of the area, and it is especially important for places like towns or cities, where strangers become easily turned around if information is not clearly marked.
For visitors, the presence of effective wayfinding signage can allow them a peace of mind and a sense of safety and security.
Ready to let us begin designing your directional signage today?
Whether you are looking for welcome signage for your city or town, a business entrance sign, or any other wayfinding signage, our team at Best Sign Monuments has perfected the art of sign design from start to finish. From the first phone call or email you send, we will put you in contact with experienced designers eager to learn your specific signage goals.
Beginning with an initial outline for you to mark up and review, we will work from there to add any additions you'd like or make any changes before finalizing the design. Once finalized, the sign will then be manufactured, assembled, and delivered for installation to your town, ready to welcome visitors to your community.
In some cases, it is worth considering the placement of the signage before we even begin designing it. Figuring out where the sign will be installed will help in deciding on materials, the mount, and even the sign design itself.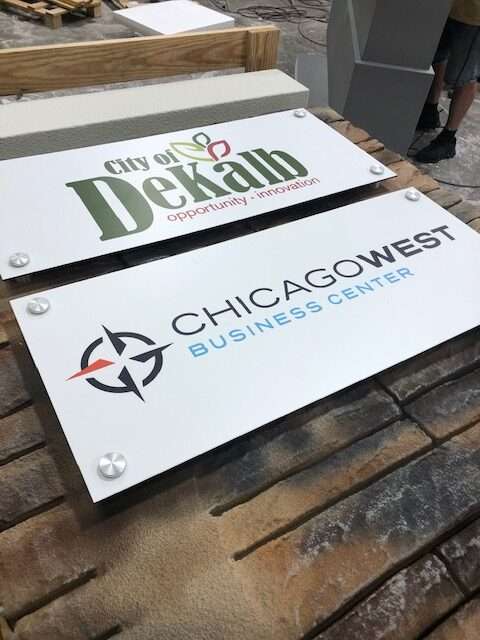 ---
---
As you commute and pass by other communities this week, ask yourself which subdivisions stick out to you, and why? Which subdivision entrance signs catch your eye, and what did you like about them? What impression did you receive about that community by seeing their subdivision entrance sign?
As you begin to think about what you would like in your own sign, remember what caught your eye and we will help you bring your dream subdivision entrance sign to life!
---
Check out our 16 page completed sign monument portfolio with hundreds of completed sign examples!
---
Our team is a collaboration of artists with decades of experience in the dimensional signage and sign monument industry. Your Residential Signs will be designed and suited to your needs. Let us brand the individuality of your subdivision.
Are you interested in signage for your new property development? Get A Free Quote! Our sign products arrive fully assembled, ready to position in place.
Our focus is to design, produce, and deliver the Best sign products.
Our goal is to make you look your Best, and to save you unnecessary expenses.
We offer personal service, creativity and value.
Our custom sign solutions provide a sense of distinction.
We will make You Look Your Best!