We took advantage of the holiday weekend by bringing the following (4) monument sign projects up to speed for delivery tomorrow.
The first of the monument sign projects is for Grindstone Estates, a land-lease mobile home community in Ooltewah, TN. They requested the entrance sign monument to match the natural rock in the area. Here is a picture of the work in progress: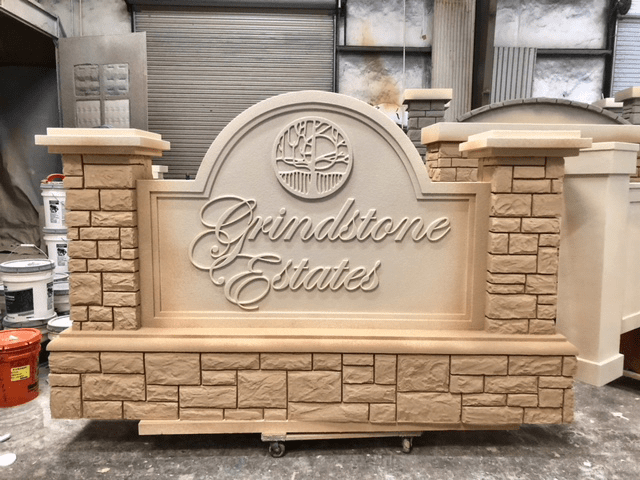 And the completed entrance monument sign after faux masonry details and embossed graphics were completed: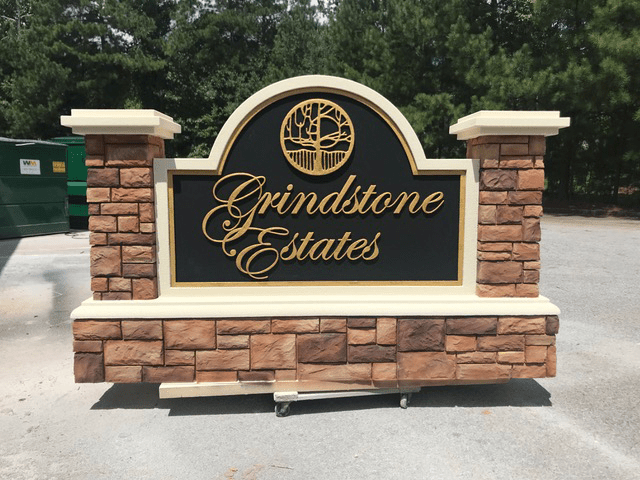 The second monument sign project was for Weaver Law Firm in Cumming, GA. This is a V-Frame brick & mortar monument sign project with Daktronics Full-Dolor LEDs and CNC Routed Sign Panels. Ground is now being broken so expect a new Blog entry when we wrap this project up! Here is the design we came up with and passed by the City Municipality & DOT: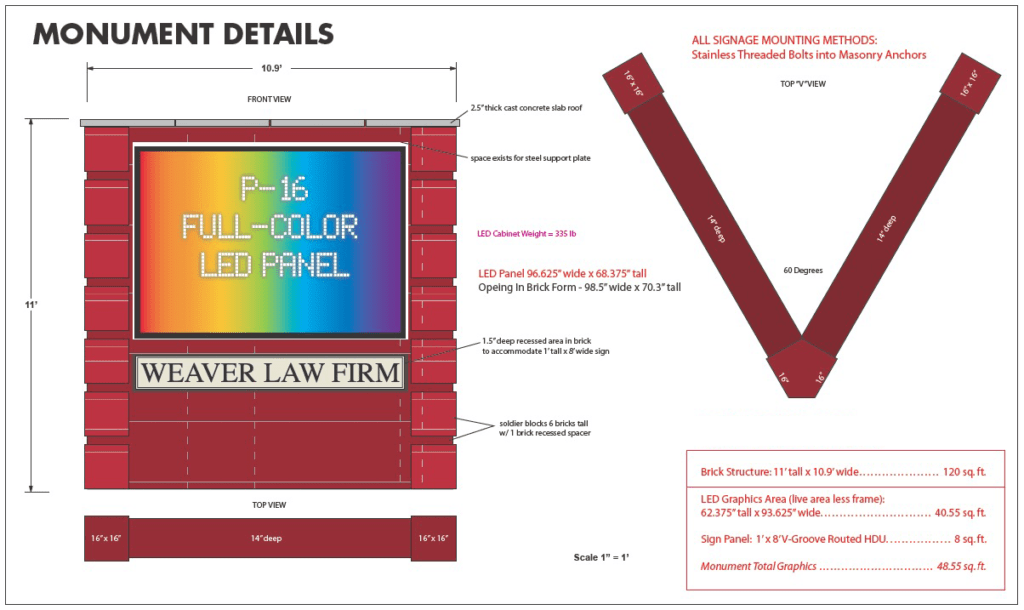 We've completed the V-Groove Routed Sign Panels today:
The next of the monument signs projects completed today was for West Hall High School. The school had issues with sunlight coming in from their windows, so we produced high-resolution digital print on window-perf material to spell out the school name and slogan thigh the school mascot: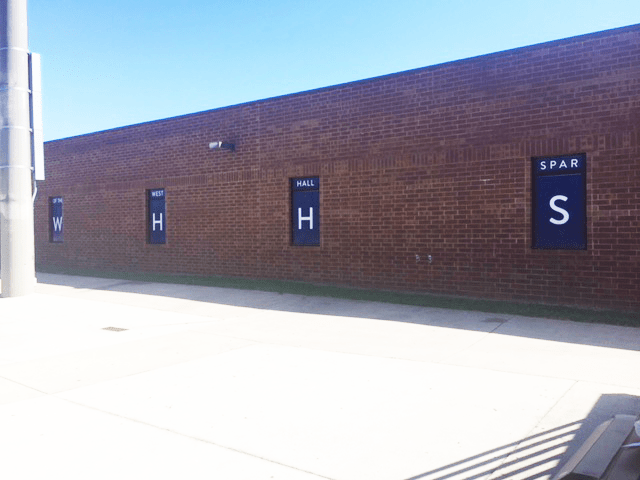 While we were there, we updated the baseball field's old digital score board:
By adding high-resolution laminated digital prints on aluminum panels, we were able to update the score board to a more modern look:
The last of our monument sign projects today was the completion of these (6) entrance sign monuments for our property developer in Canada: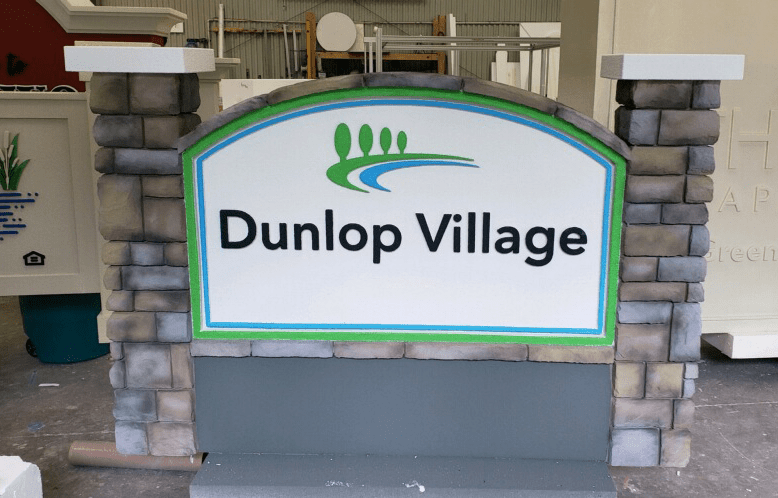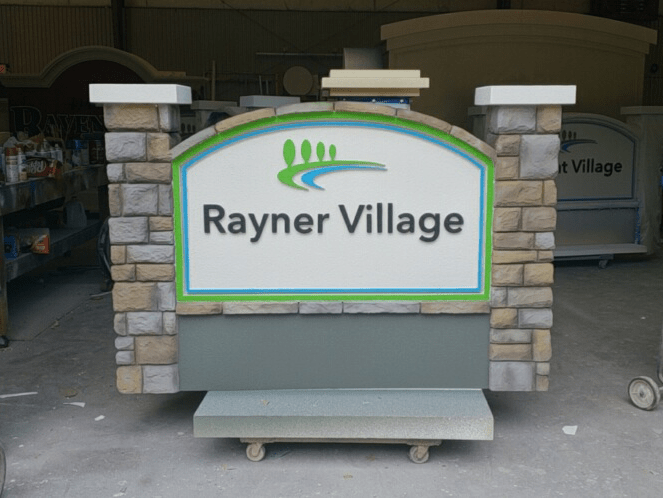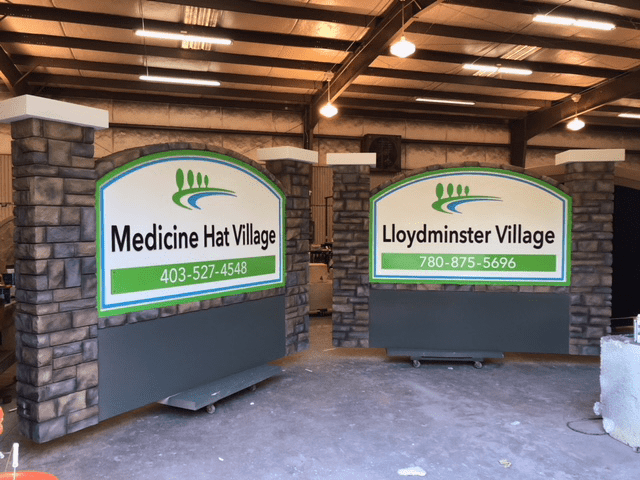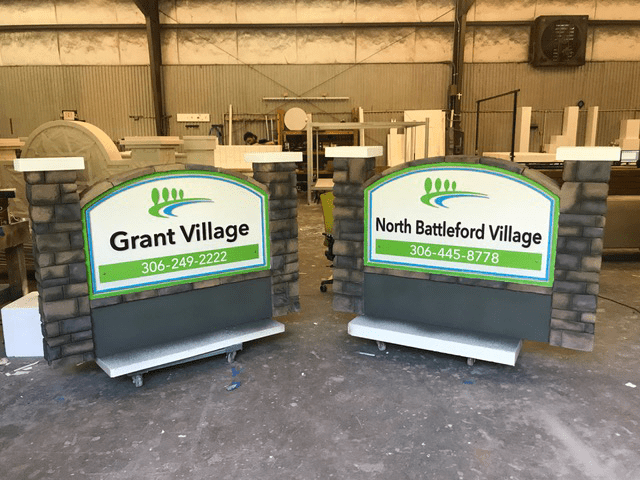 Our sign products arrive fully assembled, ready to position in place. Additional upgrades include faux masonry such as brick and stone matching, embossed graphics that are vandal resistant, and other options such as:
We have fine-tuned every aspect of made-to-order monument sign projects. You will be in touch with an experienced sign designer, seasoned in cost-effective solutions. We listen to your needs and deliver!
Our team will walk you through every stage, from design to installation, making the entire process simple and rewarding. We have monument sign projects examples in every climate imaginable, and are already set up as approved vendors in City Planning & Development Departments nationally, making Permitting a breeze.
Our team is a collaboration of artists with decades of experience in the dimensional signage and monument industry. Your project suited to your needs. We will provide you with the most dynamically designed signage solution. We will help you to brand the individuality of your company or property.
---
Are you interested in a new sign? Get A Free Quote!
---
Call us toll free at (800) 735-7209 for your Sign Monument needs!
Our focus is to design, produce, and deliver the Best sign products.
Our goal is to make you look your Best, and to save you unnecessary expenses.
We offer personal service, creativity and value.
Custom monument sign projects provide a sense of distinction and permanence to your property. Our sign monuments are the style most desired and required by municipalities nationwide for an all over better looking community. With over (2) decades of nationwide success, we will make You Look Your Best!
We welcome any challenge in custom monument sign projects, and can produce anything you can imagine! Please use our online contact form to start your next sign project. We look forward to working with you!