Custom Funeral Home Sign Monuments by the BestSignMonuments.com!
since 1994, we have been designing, producing and delivering made-to-order signage. Our hotwire technology allows for attention to detail that is not available in traditional construction methods.
This is the sign we produced for Garrett Funeral Home. The custom unit has faux brick on the columns to match their facility: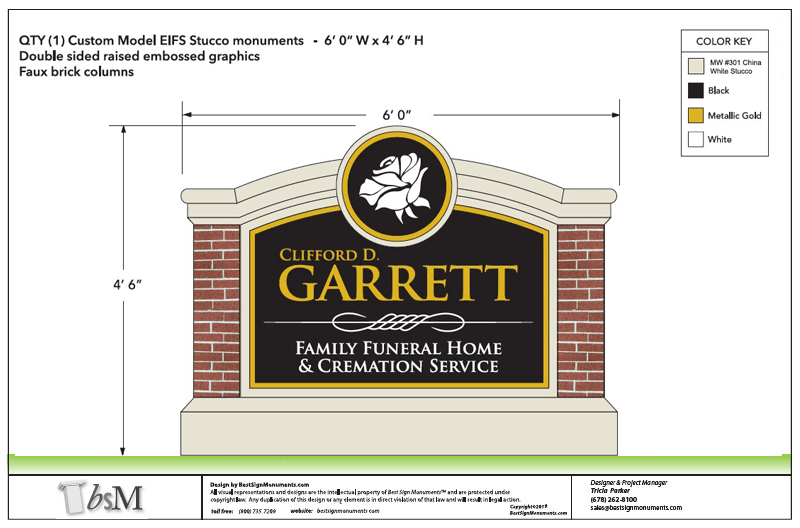 Our faux masonry allows us to design custom signs with stone or brick that matches what you currently have on your facade. This ensures a sign monument that perfectly complements your property. Here is the unit before we crated and shipped it: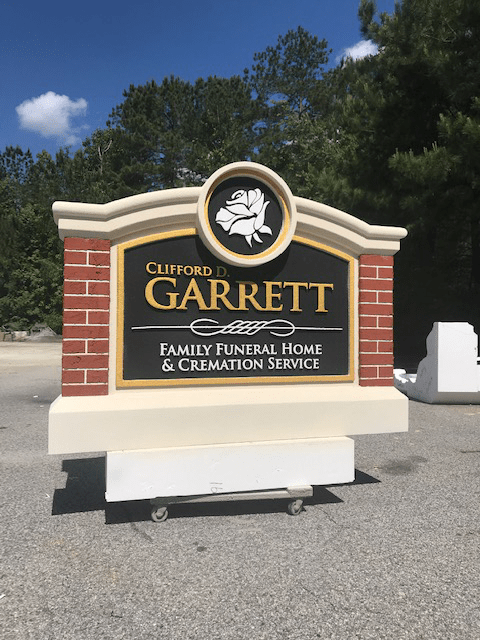 Our hotwire technology allows for very intricate detailing the sign structure. This unit for J.C. Harrell & Son Funeral Home had fluted columns and decorative banding in the roofline to match their facility: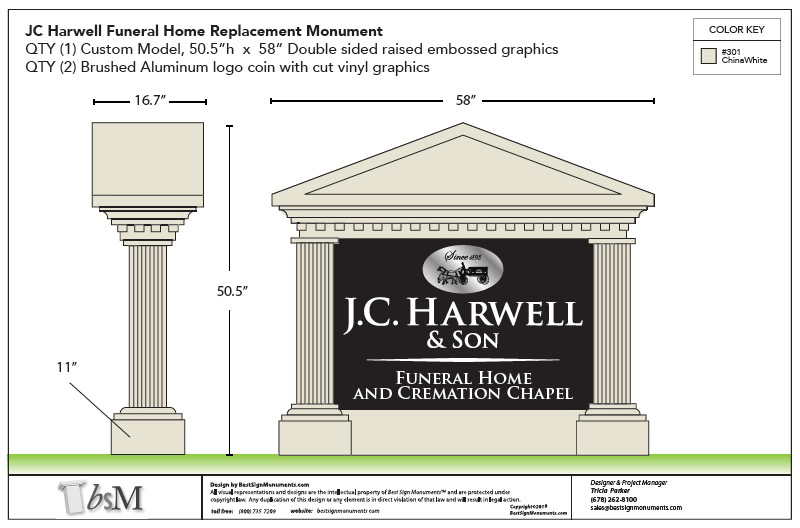 Custom Funeral Home Sign Monuments – This is the unit after they installed it on their existing brick planter box:
Check out our 16 page completed sign monument portfolio with hundreds of sign monument examples!
Our team is a collaboration of artists with decades of experience in the dimensional signage and sign monument industry. Your project will be designed and suited to your needs. Let us brand the individuality of your company or property.
Our focus is to design, produce, and deliver the Best sign products.
Our goal is to make you look your Best, and to save you unnecessary expenses.
We offer personal service, creativity and value.
Our custom funeral home sign monuments provide a sense of distinction. Our sign monuments are the style most desired and required by municipalities nationwide. With over (2) decades of nationwide success, we will make You Look Your Best!